Connecting your Instagram account to Chatra
5 minutes to set up
This integration allows you to reply to your customers' Instagram DMs directly from Chatra.
Step 1: Creating a business account
You need to have a business account on Instagram to use the integration. If you already have it, skip to Step 2. If you don't, please take these steps:
Log into your account on Instagram, click on the hamburger icon in the top right corner and choose Settings: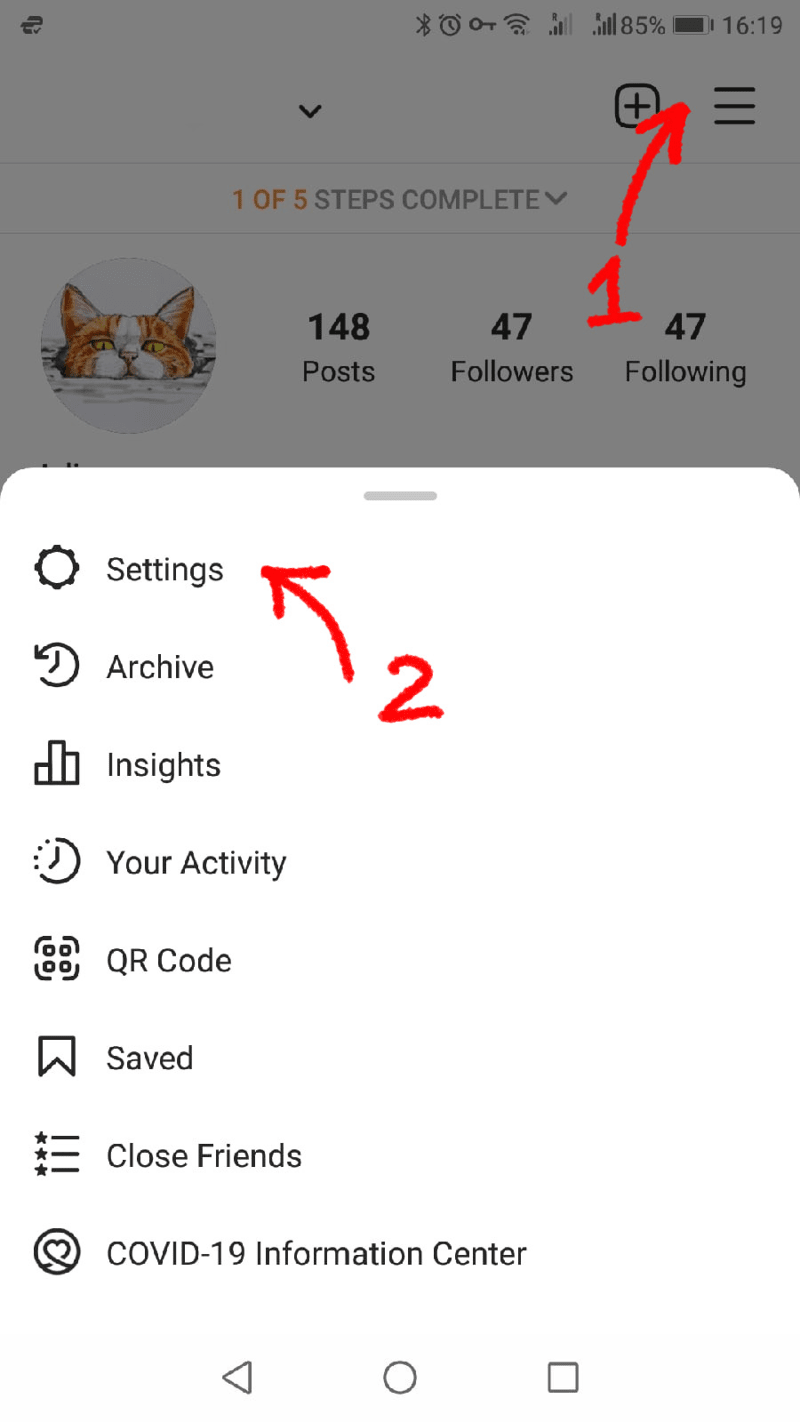 In the settings, press the Account button: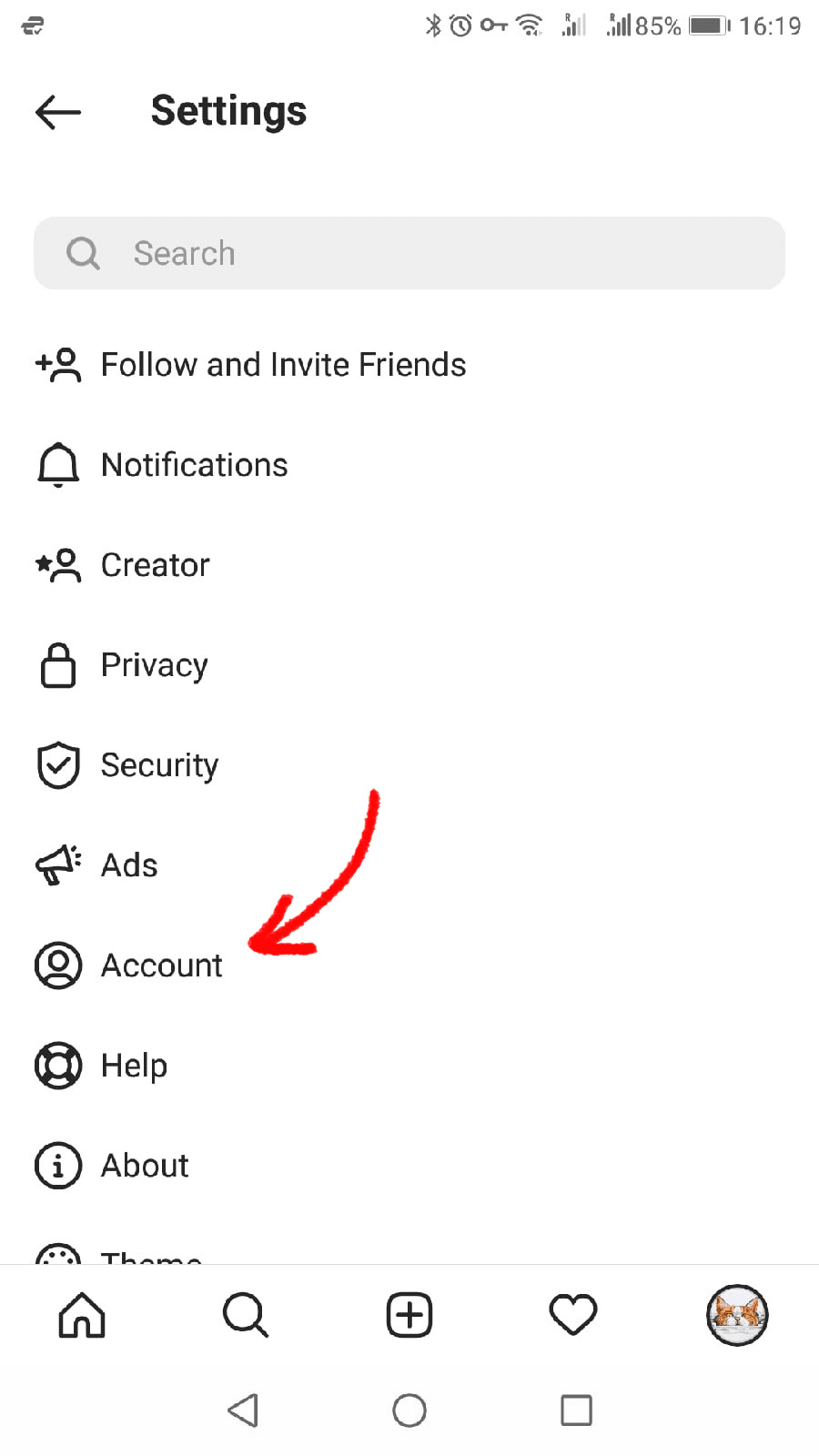 Scroll down and press the Switch to Professional Account link: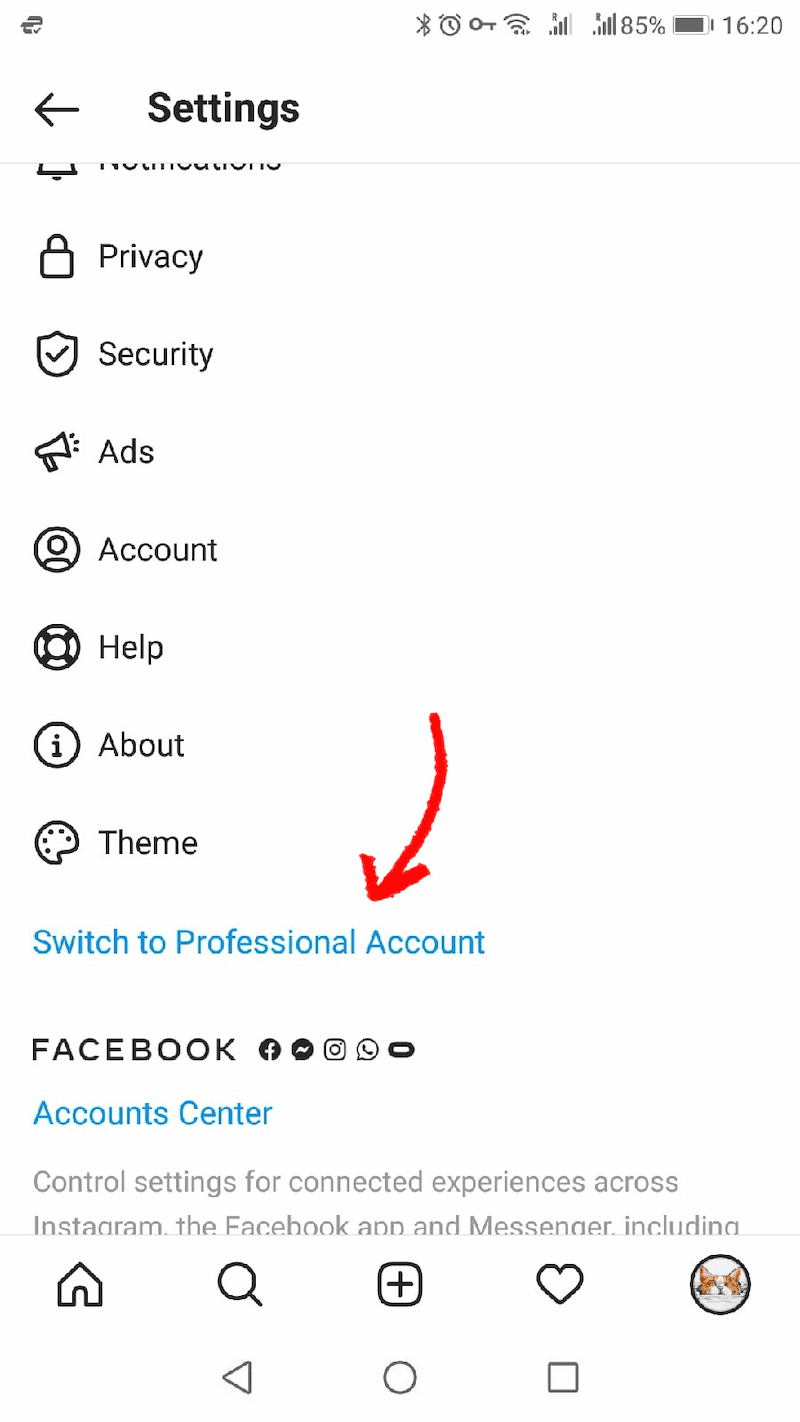 Follow the instructions and press Done. Now you have a business account.
Step 2: Connecting Instagram to Facebook
Now, you need to open the settings of your business page on Facebook. Click Pages: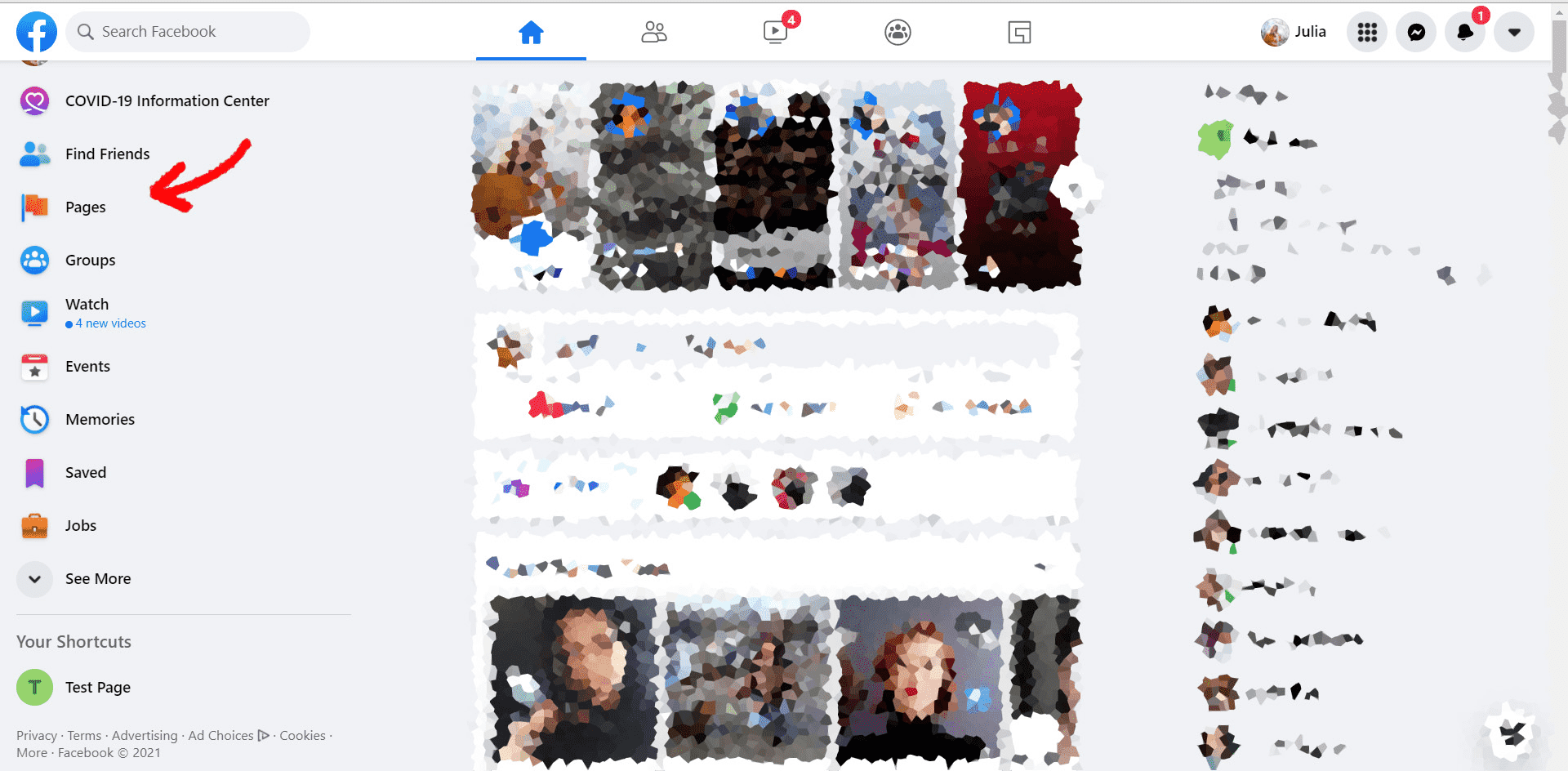 In the list of Pages You Manage, click on the page you want to use:

In the left menu, choose Settings: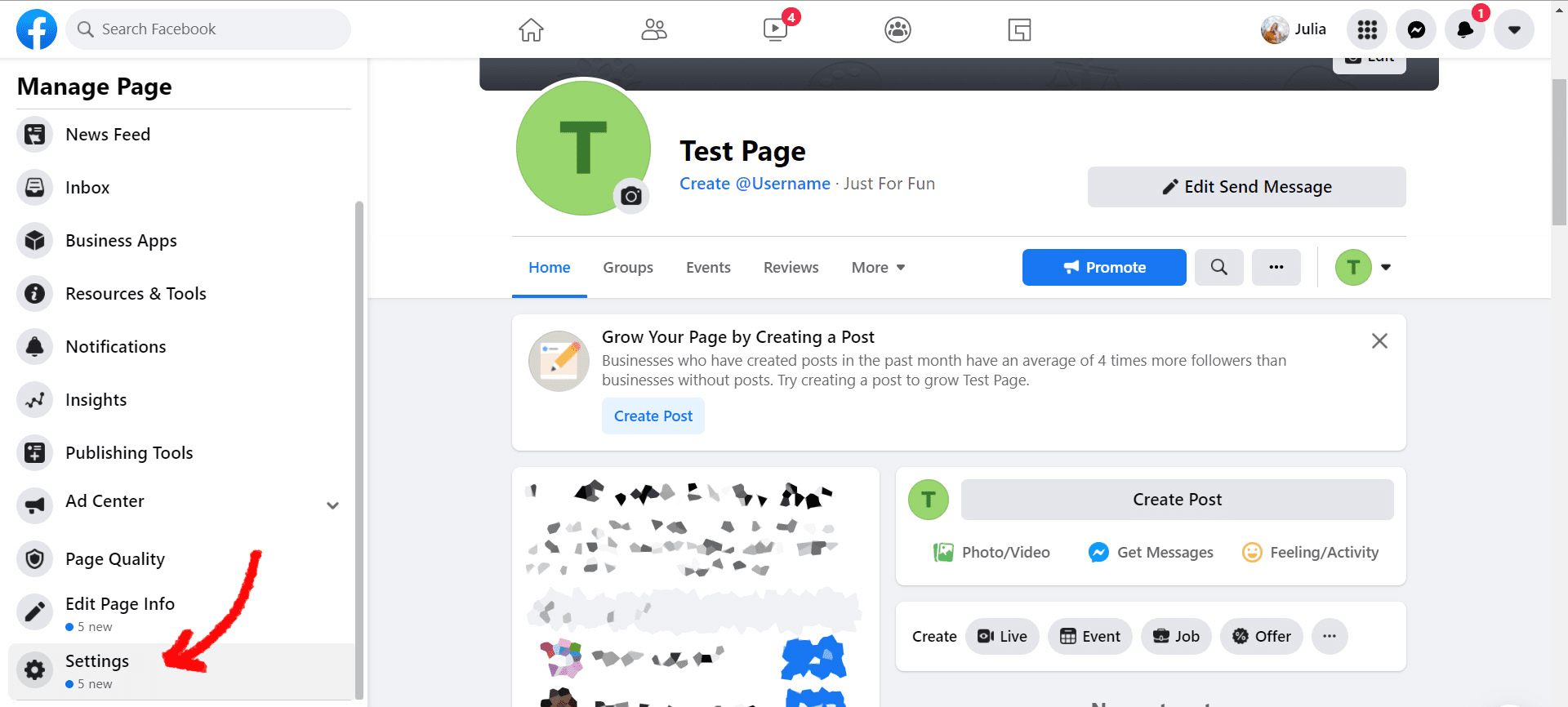 Now, choose Instagram and click the Connect Account button: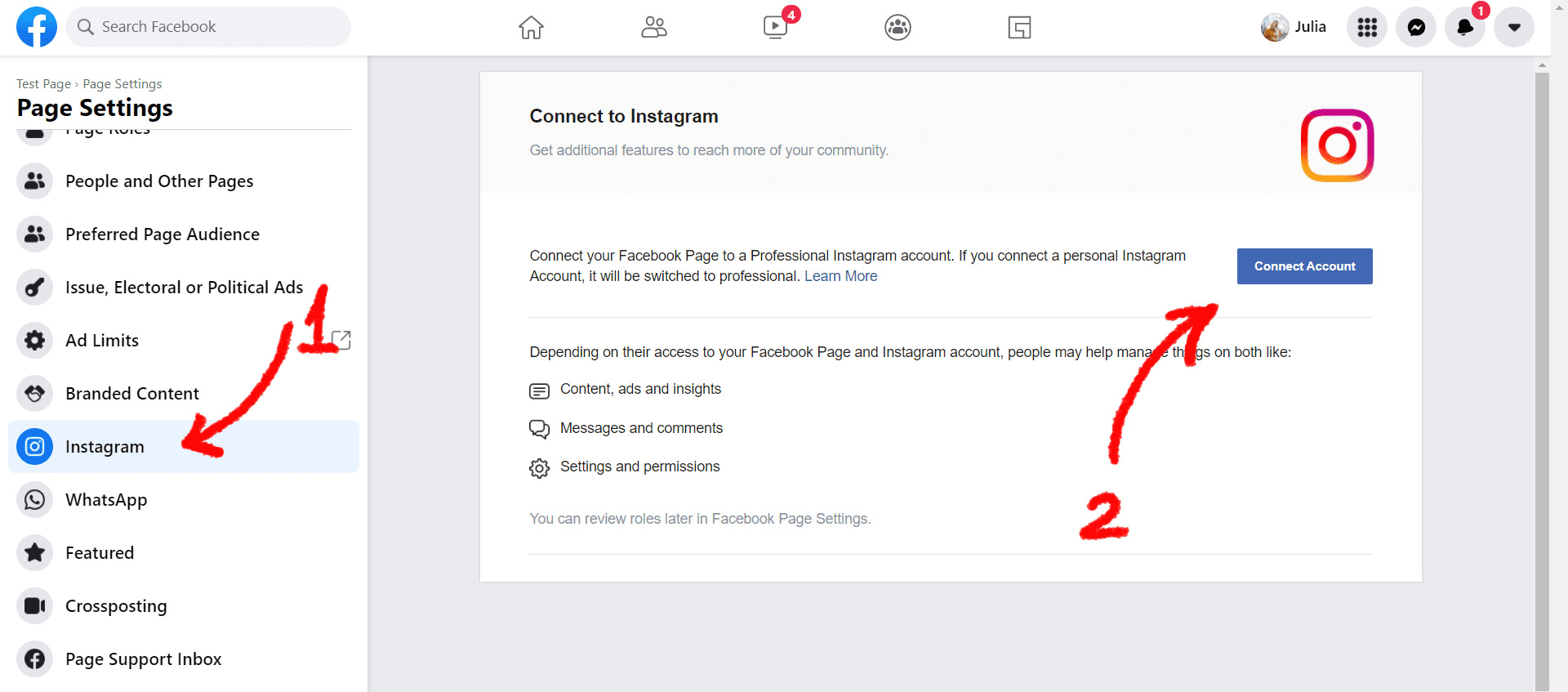 Allow access to Instagram messages and click Continue: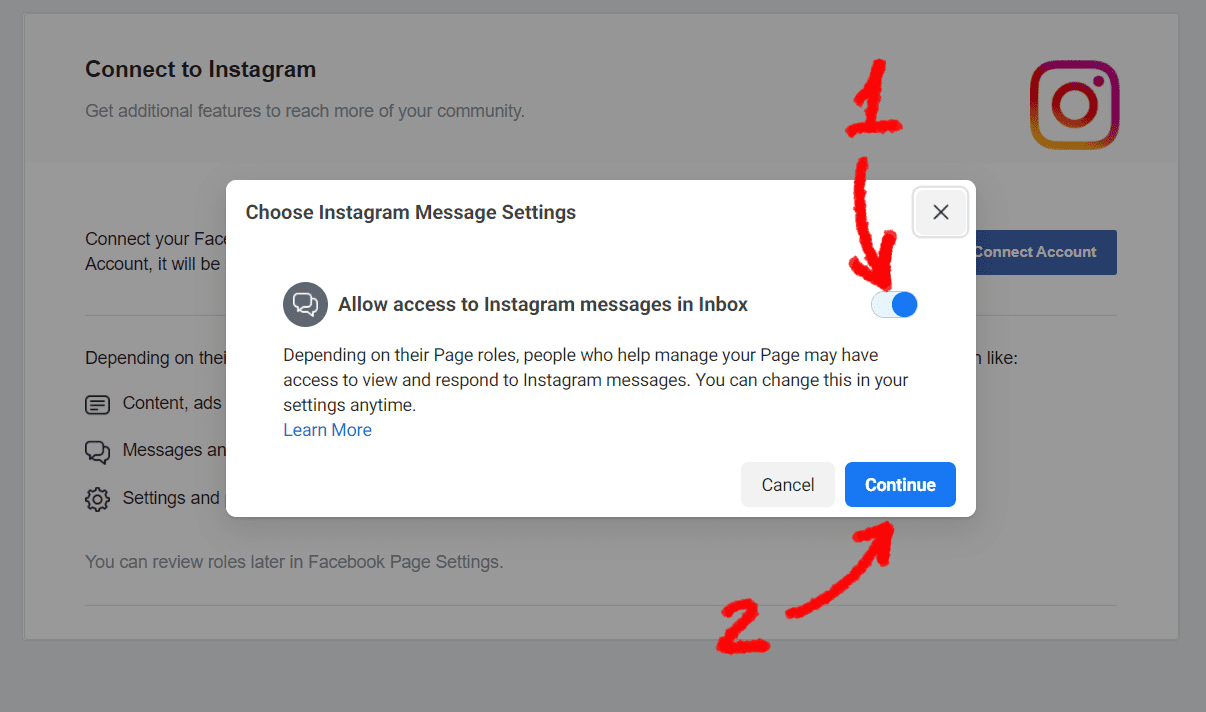 If you are already logged in, click the Continue as … button or click Switch accounts to use another account. If you are not logged in, enter your login details and continue.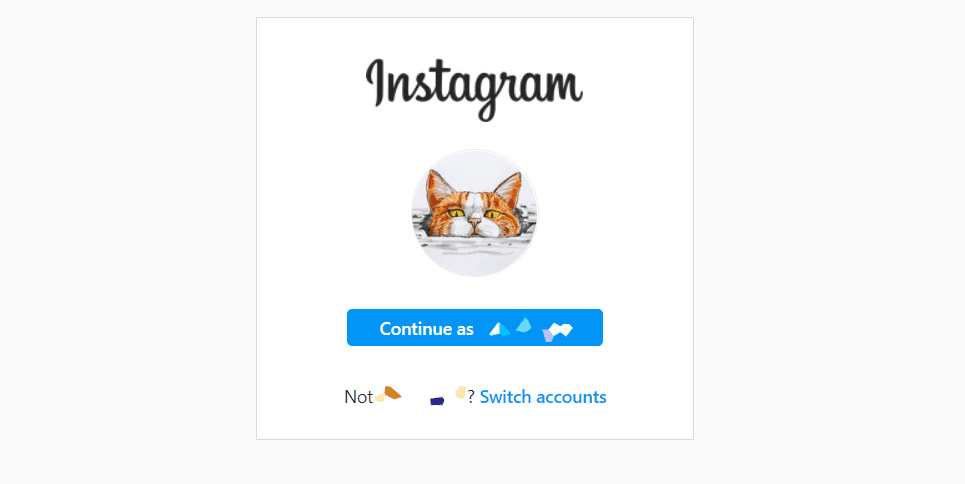 Your account is now connected!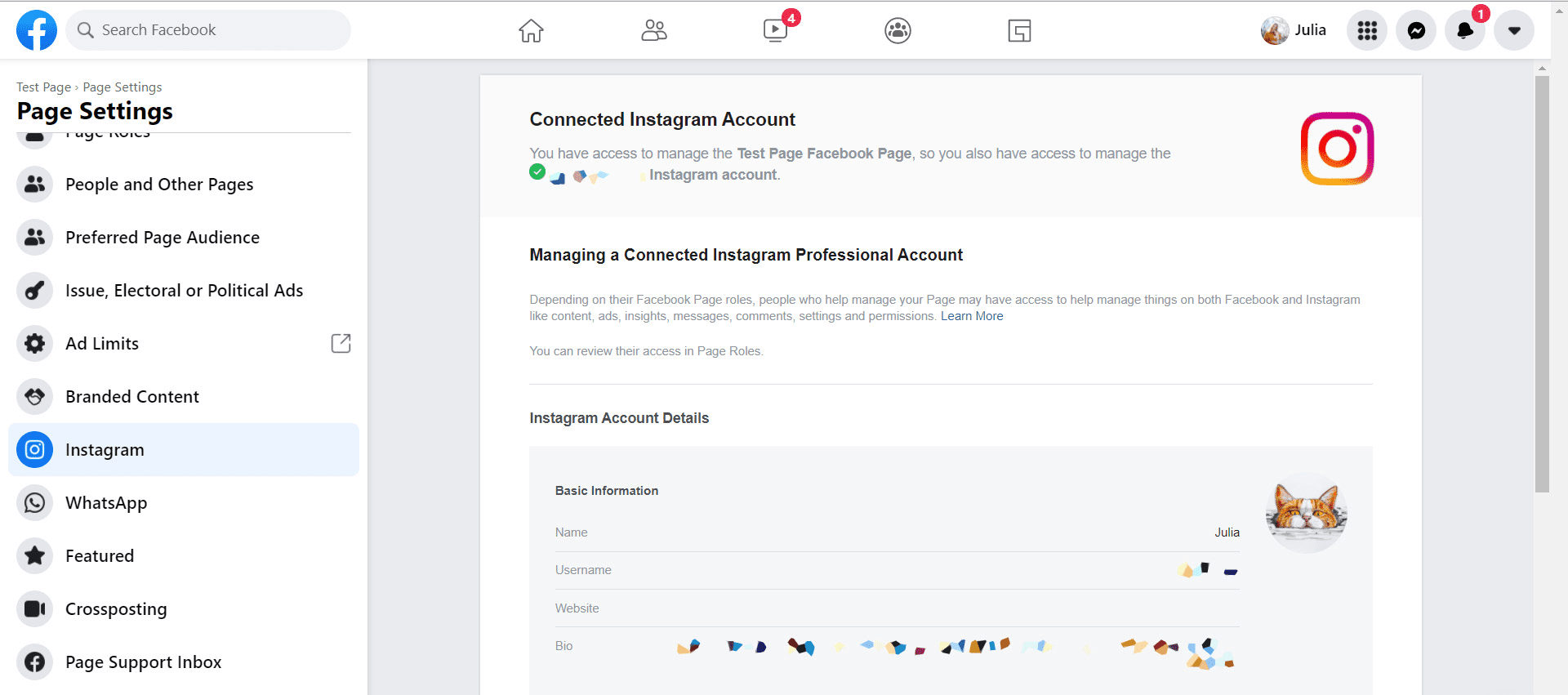 Step 3: Connect your Instagram account to Chatra.
Now, return to the Instagram tab in Chatra and click All set!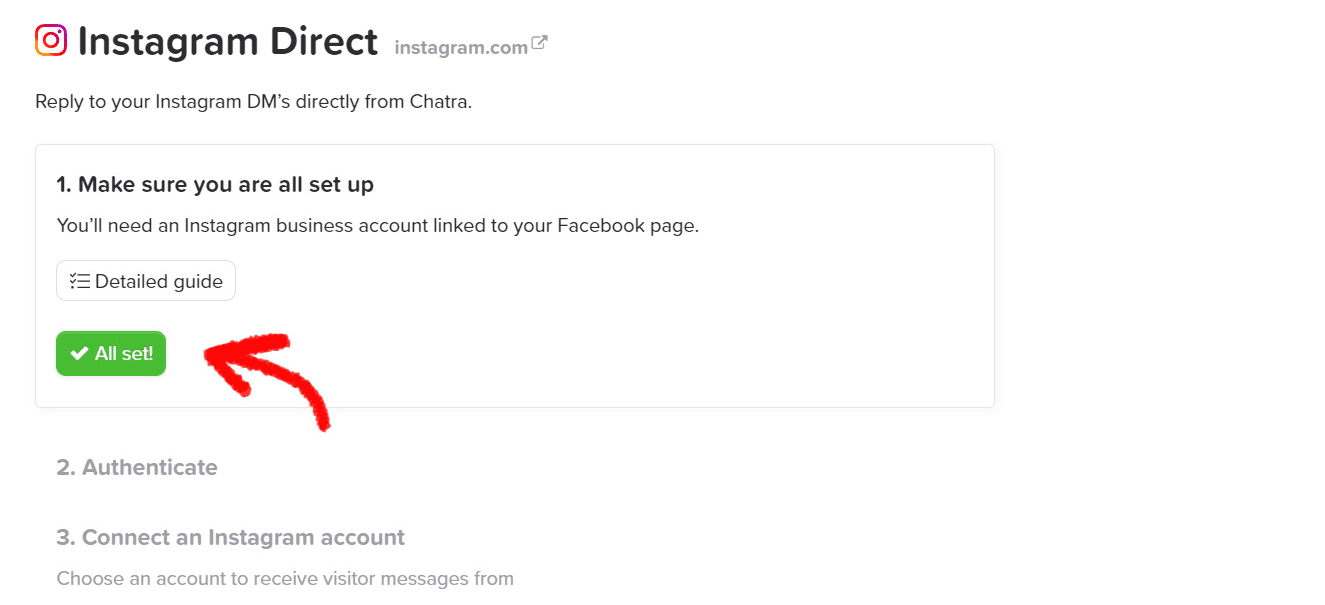 Click Authenticate with Facebook: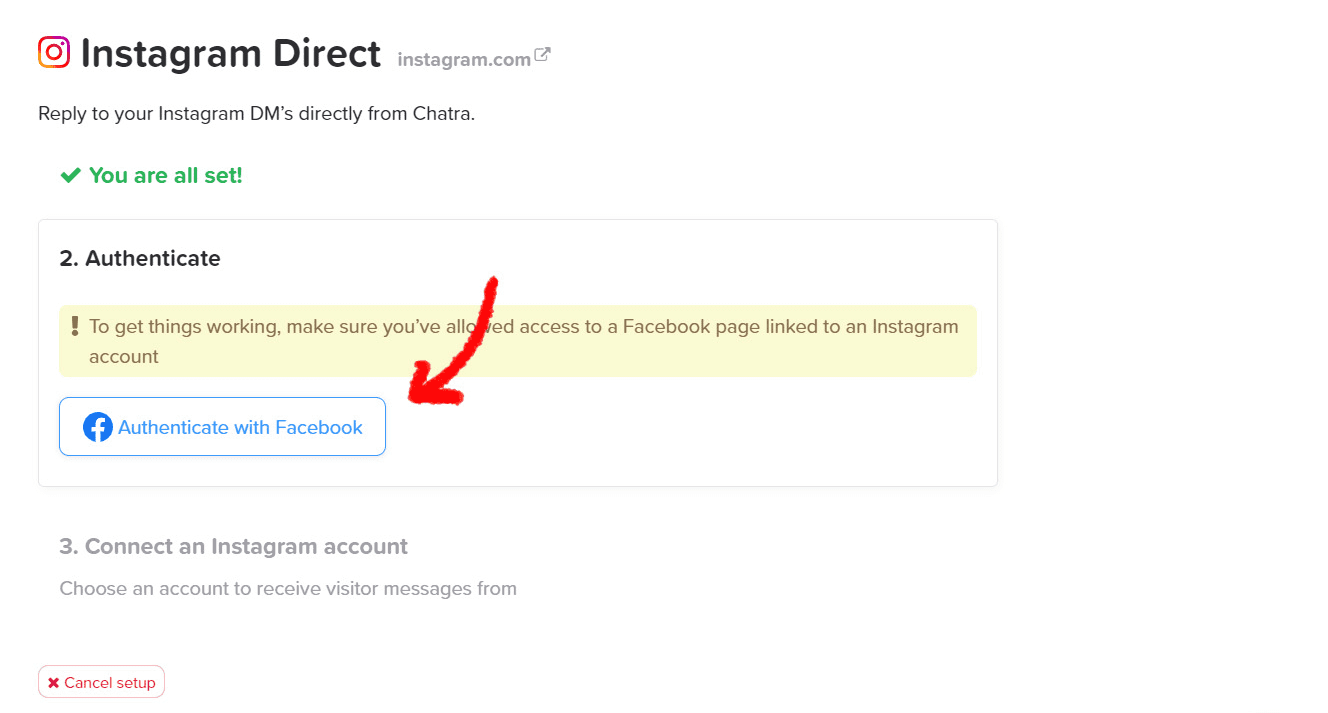 Click Continue as…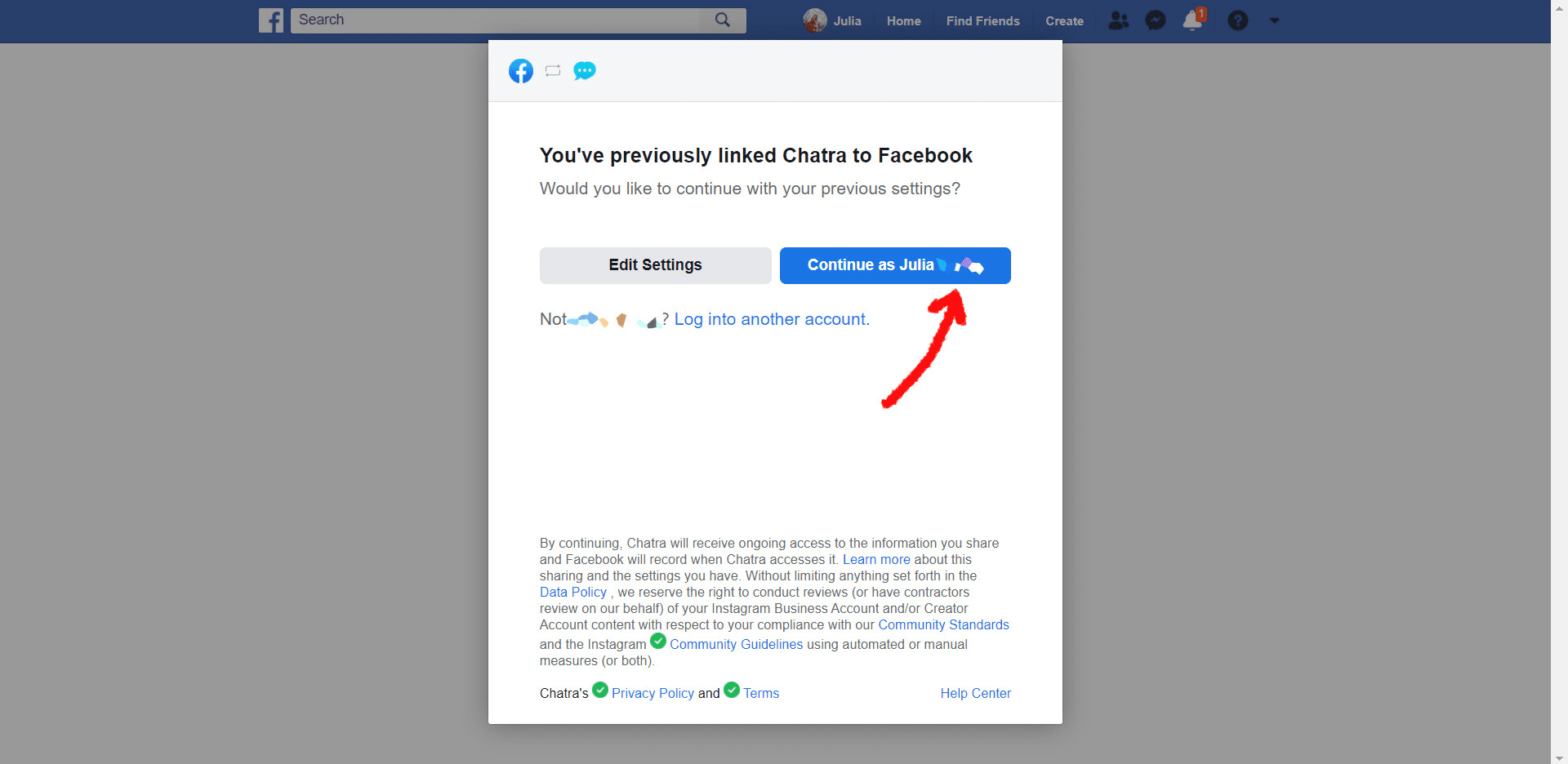 Select which account you want to use and click Next: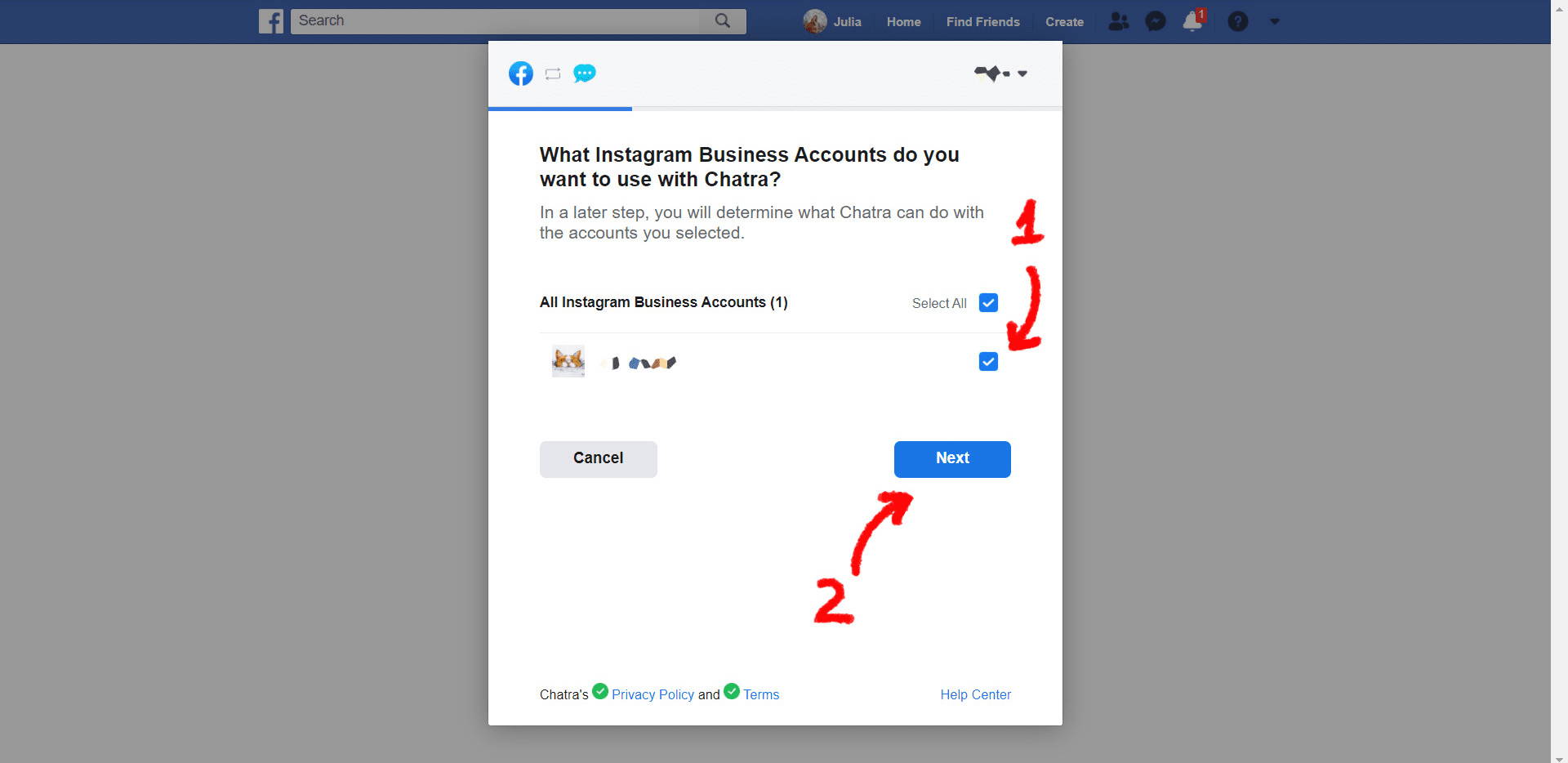 Select your Facebook business page and click Next. Do not skip this step, or the integration will not work:
Make sure all permissions are set to Yes and click Done: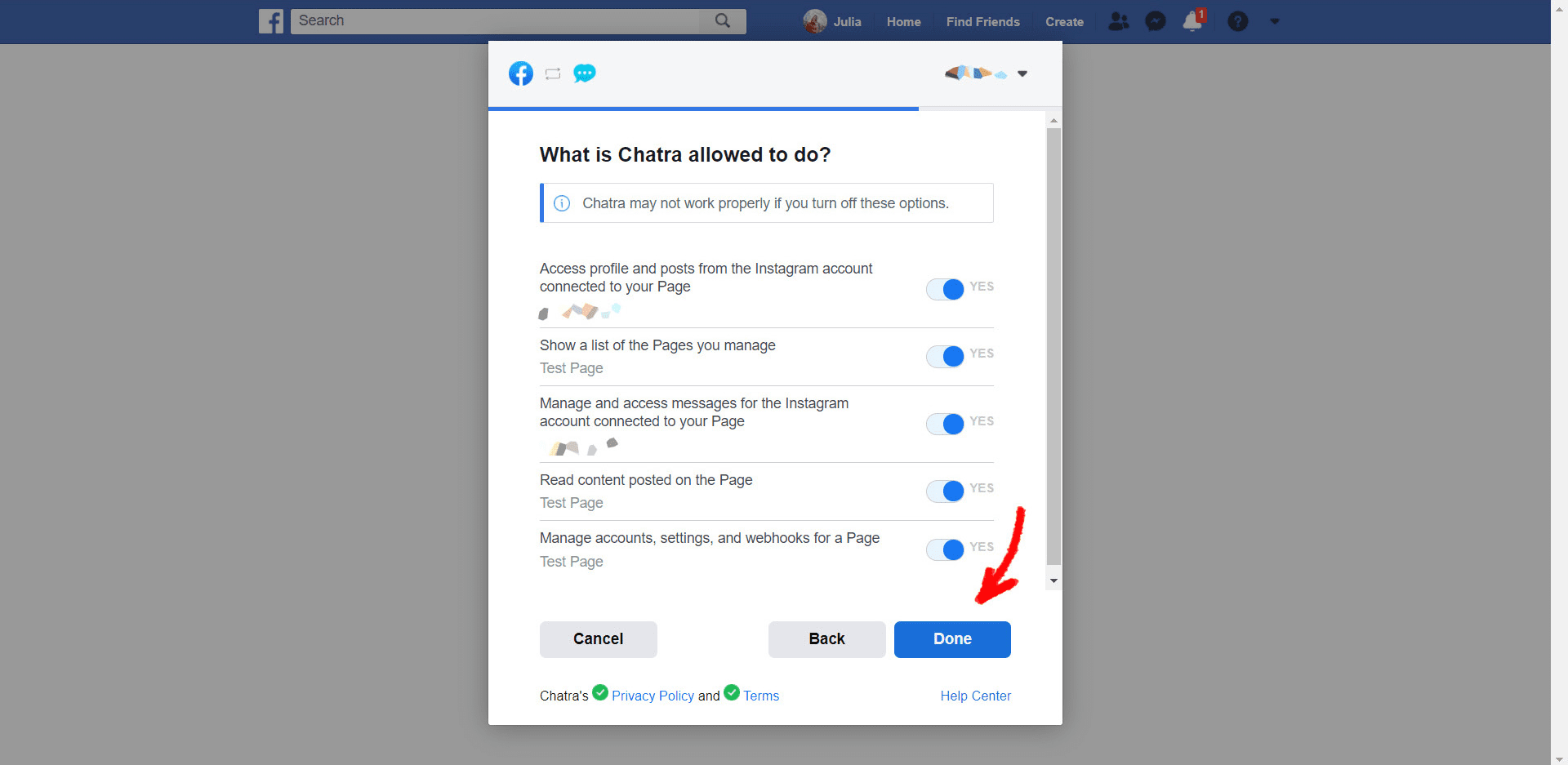 Click OK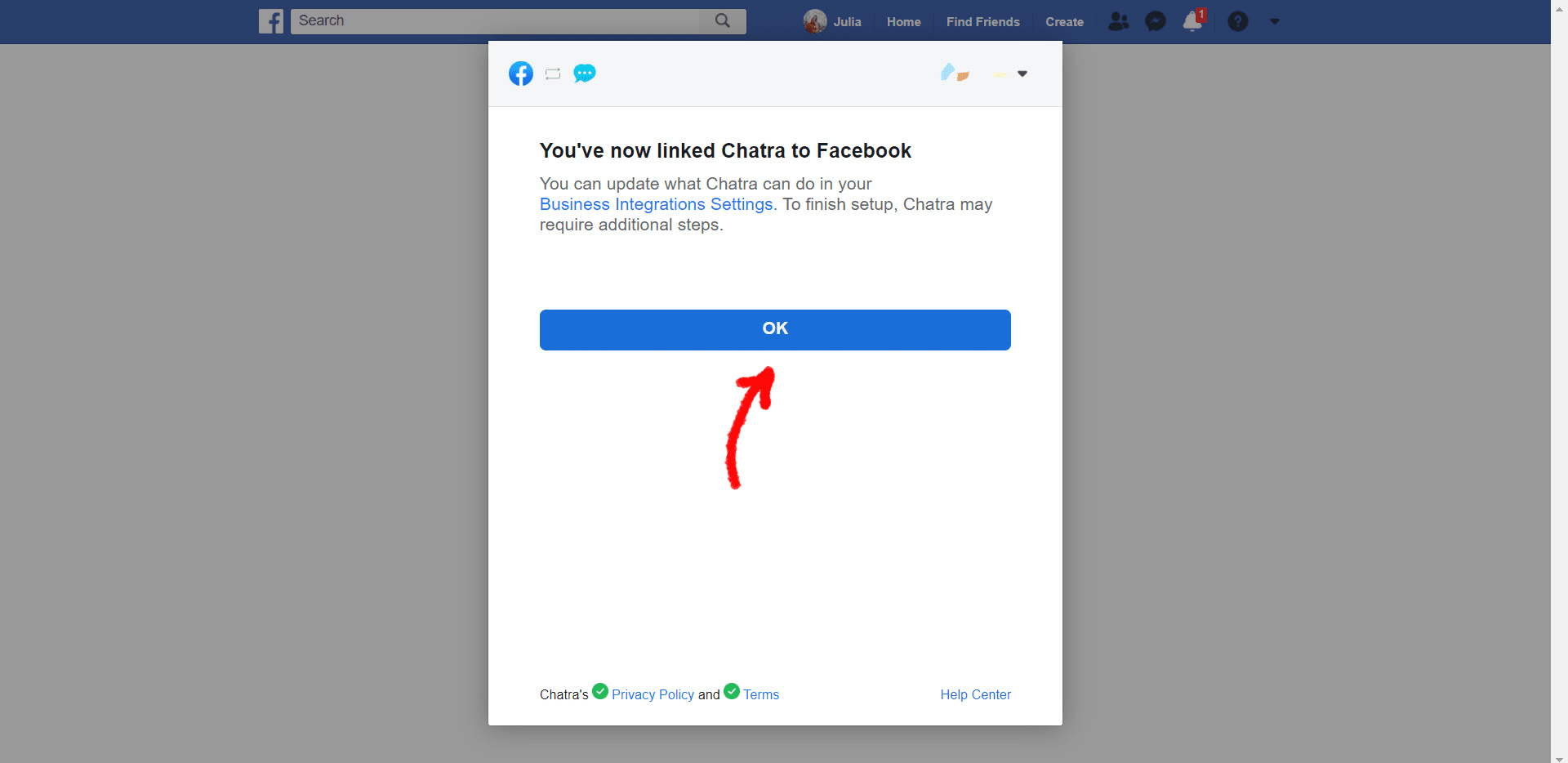 You will be redirected back to Chatra. Choose the account you want to use and click Connect: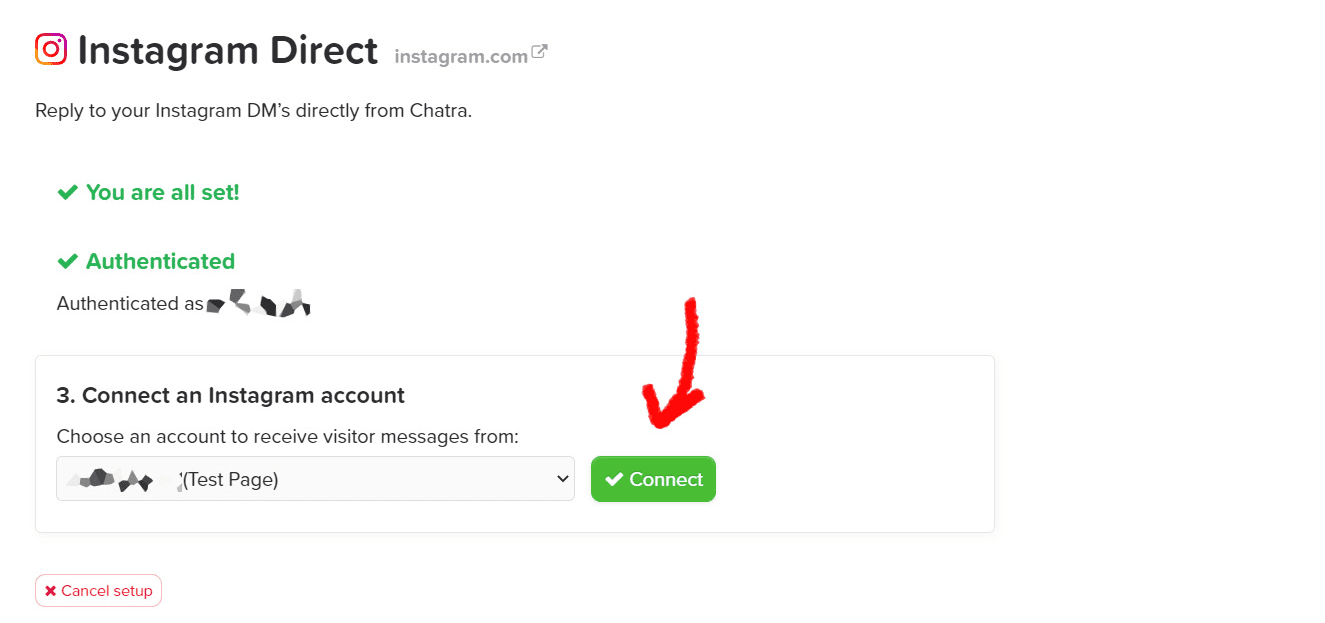 Done!